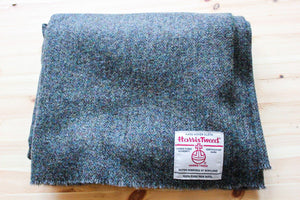 Genuine blanket weight Harris Tweed, hand crafted to a thick luxurious finish by the famous Carloway Mill.  Don't take second best in a blanket.  ASK FOR BLANKET WEIGHT!
As standard our blankets are a large 200cm by 150cm size plus fringing.  Supplied with an authentication label to show it is real Harris Tweed.
Other sizes are available to order along with Bed Runners and matching Cushions please email shop@cloharristweed.com for other sizes and colours or patterns.